Actually this was a model for my 1st attemp to make amigurumi from the book
Ami Ami Dogs by Hoshi Mitsuki
. I had a hard time doing it because I don't know how to read the pattern and also I don't have any idea which side of the crochet would be the outer side. So I made a fatal mistake... I made it reversed!
Then I gave up the model because I was too stressed to see the pattern. Since I've already understood the pattern, I decided to make another
model
.
But I still have the feeling that I have to accomplish this creature because I was started to make it. So I got it done this time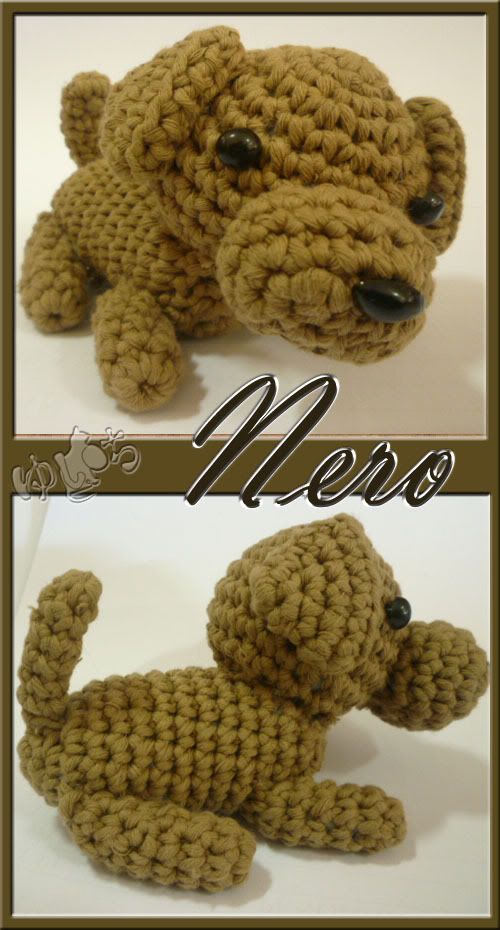 YATTA !!!